John 11:25 Jesus said to her, "I AM the Resurrection, and the Life: he that believes in me, though he were dead, yet will he live…"
John 5:21 [Jesus said] As the Father raises the dead and gives them life, so also, the Son gives life to whom he will.
—
Mat 28:2 Behold, there was a great earthquake: for the Angel of the Lord descended from heaven, and came and rolled back the stone from the door, and sat upon it. 5 And the angel answered and said to the women [Mary Magdalene and the other Mary], Fear not you: for I know that you seek Jesus, which was crucified.
Mat 28:6 He is not here: for HE IS RISEN, AS HE SAID …
Mat 28:7 And go quickly, and tell his disciples that He is Risen from the Dead; and, behold, he goes before you into Galilee; there will you SEE him: lo, I have told you.
Mat 28:8 And they departed quickly from the sepulcher with fear and great joy; and ran to bring his disciples word.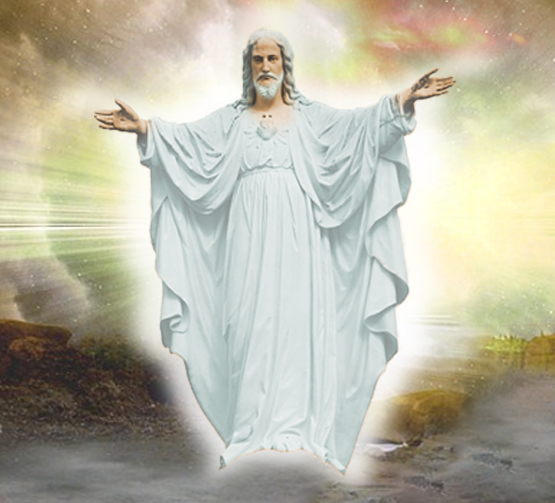 Mat 28:9 And as they went to tell his disciples, behold, Jesus met them, saying, All hail. And they came and held him by the feet, and WORSHIPED HIM.

1Cor 15:3 … Christ died for our sins according to the scriptures;
1Cor4 And that he was BURIED, and that HE ROSE AGAIN THE THIRD DAY according to the scriptures:
1Cor 15:5 And that he was SEEN of Cephas, then of the TWELVE:
1Cor 15:6 After that, he was SEEN [by over] FIVE HUNDRED BRETHREN AT ONCE; of whom the greater part remain unto this present, but some are fallen asleep.
1Cor 15:7 After that, he was SEEN of James; then of ALL THE APOSTLES.
1Cor 15:8 And last of all HE WAS SEEN OF ME also, as of one born out of due time.
Romans 1:4 And [Jesus was] declared to be the Son of God with POWER, according to the spirit of holiness, by the RESURRECTION FROM THE DEAD.
John 10:18 [Jesus said] No man takes [my life] from me, but I lay it down of myself. I have power to lay it down, and I have power to take it again. This commandment have I received of my Father.
John 10: 28 And I give to them eternal life; and they will never perish; neither will any man pluck them out of my hand.
John 6:37 All [those] that the Father gives me will come to me; and he that comes to me I will in no wise [way] cast out.
John 6:38 For I came down from heaven, not to do my own will, but the will of him that sent me.
John 6:39 And this is the Father's will which has sent me, that of all which he has given me I should lose nothing, but should raise it up again at the last day
John 6:40 And this is the will of him that sent me, that every one which sees the Son, and believes on him, may have everlasting life: and I will raise him up at the last day
2 Cor 4:14 Knowing that he which raised up the Lord Jesus will raise US up ALSO by Jesus.
1 Cor 12:14 If Christ is not risen, then our preaching is in vain, and your faith is also in vain.
1Cor 12:15 Yea, and we are found false witnesses of God; because we have testified of God that he raised up Christ: whom he raised not up, if so be that the dead rise not.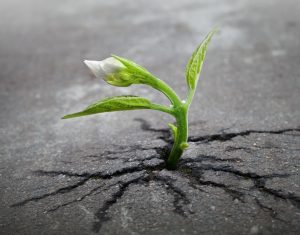 1 Cor 12:16 For if the dead rise not, then Christ is not raised:
1Cor 12:17 And if Christ is not raised, your faith is vain; you are yet in your sins.
1Cor 15:17 And if Christ has not been raised, then your faith is useless and you are still guilty of your sins.
Rom 4:20 Abraham staggered not at the promise of God through unbelief; but was strong in faith, giving glory to God;
Rom 4:21 And he was fully persuaded that, what God had promised, he was able also to perform.
Rom 4:22 And therefore it was imputed to him for righteousness
Rom 4:24 [and] for us also, to whom it shall be imputed, if we believe on him that raised up Jesus our Lord from the dead;
Rom 4:25 Who was delivered for our offenses, and was raised again for our justification.
Rom 5:1 Therefore being justified by faith, we have peace with God through our Lord Jesus Christ:
Rom 5:2 By whom also we have access by faith into this grace wherein we stand, and rejoice in hope of the GLORY of God.
Rom 10:8 and that message is the very message about FAITH that we preach: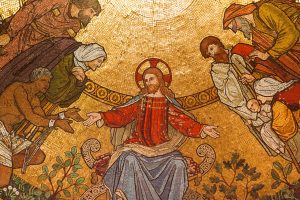 Rom 10:9 If you OPENLY DECLARE that Jesus IS Lord and BELIEVE in your heart that God RAISED HIM FROM THE DEAD…YOU WILL BE SAVED
John 3:16 For God so loved the world, that he gave his only begotten Son, that whosoever believes in him should not perish, but have everlasting life.
1Pet 1:9 The reward for trusting him will be the salvation of your souls. [NLT]
Rom 10:10 For with the heart man believes unto righteousness; and with the mouth confession is made unto salvation.
1John 1:9 Confess your sins, he is faithful and just to forgive you of your sins, and to cleanse you from all unrighteousness.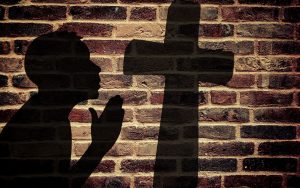 Mat 9:6 But that you may know that the Son of man has power on earth to forgive sins, …
Rom 14:9 For to this end Christ both died, and rose, and revived, that he might be Lord both of the dead and living.
Rom 14:10 for we will ALL stand before the judgment SEAT of CHRIST.
John 5:28 Marvel not at this: for the hour is coming, in the which all that are in the graves shall hear his voice,
John 5:29 And shall come forth; they that have done good, unto the resurrection of life; and they that have done evil, unto the resurrection of damnation.
Rom 14:11 For it is written, As I live, said the Lord, every knee will bow to me, and every tongue will confess to God.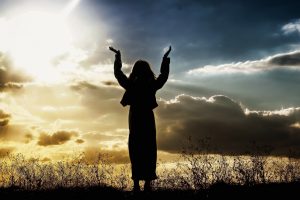 Heb 2:3 So what makes us think we can escape if we ignore this great salvation that was first announced by the Lord Jesus himself and then delivered to us by those who heard him speak? 4 And God confirmed the message by giving signs and wonders and various miracles and gifts of the Holy Spirit whenever he chose.(NLT)
John 14:19 [Jesus said] Yet a little while, and the world sees me no more; but you see me: because I live, you shall live also.
Rev 1: 17-18 [Jesus said,] "Don't be afraid! I am the First and the Last. I am the living one. I died, but look—I am alive forever and ever! And I hold the keys of death and the grave.
John 14:20 At that day you shall know that I [am] in my Father, and you in me, and I in you.
John 14:21 He that has my commandments, and keeps them, he it is that loves me: and he that loves me shall be loved of my Father, and I will love him, and will manifest myself to him.
1Pet 1:9 The reward for trusting him will be the salvation of your souls. [NLT]
Ephesians 4:8 Wherefore he saith, When he ascended up on high, he led captivity captive, and gave gifts unto men.
Ephesians 4:9 (Now that he ascended, what is it but that he also descended first into the lower parts of the earth?
Ephesians 4:10 He that descended is the same also that ascended up far above all heavens, that he might fill all things.)
RESURRECTION & RAPTURE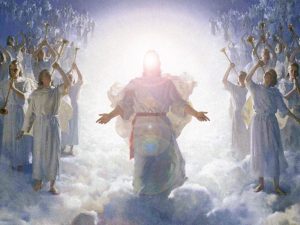 Mat 24:30 And then will appear the sign of the son of man in heaven: and then will all the tribes of the earth mourn, and they will SEEthe son of man COMING IN THE CLOUDS of heaven with power and great glory.
Mat 24:31 And he will send his angels with a great sound of a trumpet, and they will gather together his elect from the four winds, from one end of heaven to the other.
1Cor 15:51 Behold, I show you a mystery; We will not all sleep, but we will all be changed,
1Cor 15:52 In a moment, in the twinkling of an eye, at the last trump: for the trumpet will sound, and the dead will be raised incorruptible, and we will be changed.
1Th 4:16 For the Lord HIMSELF will DESCEND from HEAVEN with a SHOUT, with the voice of the archangel, and with the trump of god: and the DEAD IN CHRIST WILL RISE FIRST: [the Resurrection]
1Th 4:17 Then we which are alive [and] remain will be caught up together with them in the clouds, to meet the lord in the air: and so will we ever be with the lord. [the "Rapture"]
1Thes 4:15 For this we say unto you by the word of the lord, that WE WHICH ARE ALIVE AND REMAIN unto the Coming of the Lord will not [come before] them which are asleep [dead].
1Th 4:18 Wherefore comfort one another with these words.
John 6:40 [Jesus said] this is the will of him that sent me, that everyone which sees the son, and believes on him, may have everlasting life: and I will raise him up at the LAST DAY.
Rev 20:6 Blessed and holy [is] he that has part in the FIRST RESURRECTION: on such the second death has no power…
John 14:1 Let not your heart be troubled: you believe in God, believe also in me.
John 14:2 In my Father's house are many mansions: if [it were] not [so], I would have told you. I go to prepare a place for you.
John 14:3 And if I go and prepare a place for you, I will come again, and receive you unto myself; that where I am, [there] you may be also.
John 14:4 And where I go you know, and the way you know.
John 14:5 Thomas said to him, Lord, we don't know where you're going; how can we know the way?
John 14:6 Jesus said to him, I am the way, the truth, and the life: no man comes unto the Father, but by me!