We've been told that on the Judgement Day we will have to stand before the throne of God and answer for our actions, but you may be surprised to learn that the bible says God has given His authority to judge the world to someone else.
John 5:22 [Jesus said] The Father judges no man, but has committed all judgment to the Son
John 5:23 That all men should honor the Son, even as they honor the Father. He that honors not the Son honors not the Father which has sent him.
John 5:24 Truly, truly, I say to you, He that hears my word, and believes on him that sent me, has everlasting life, and will not come into condemnation; but is passed from death unto life.
John 5:26 For as the Father has life in himself; so has he given to the Son to have life in himself; 27 And has given him authority to execute judgment also, because he IS the Son of man.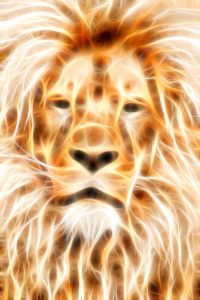 John 5:28 Marvel not at this: for the hour is coming, in the which all that are in the graves shall hear his voice, 29 And shall come forth; they that have done good, unto the resurrection of life; and they that have done evil, unto the resurrection of damnation.
Acts 17:31 [God] has appointed a day, in which he will judge the world in righteousness by that man whom he has ordained; whereof he gave assurance unto all men, in that he raised him [Jesus] from the dead.
Rom 2:16 God shall judge the secrets of men by Jesus Christ according to [the] gospel.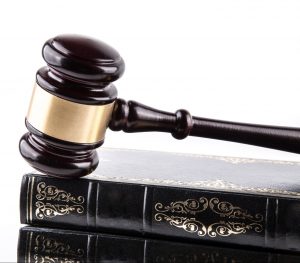 Rom 14:9 For to this end Christ both died, and rose, and revived, that he might be Lord both of the dead and living. 10 … for we will all stand before the judgment seat of Christ. 11 For it is written, As I live, said the Lord, every knee will bow to me, and every tongue will confess to God.
Rom 2:16 God shall judge the secrets of men by Jesus Christ according to [the] gospel.
Mt 25:32 And before him will be gathered all nations: and he will separate them one from another, as a shepherd divides his sheep from the goats: 33 And he will set the sheep on his right hand, but the goats on the left.
Luke 21:34 "Take heed to yourselves, lest your hearts be weighed down with carousing, drunkenness, and cares of this life, and that Day come on you unexpectedly. 35 For it will come as a snare on all those who dwell on the face of the whole earth. 36 Watch therefore, and pray always that you may be counted worthy to escape all these things that will come to pass, and to stand before the Son of Man."
2Pet 3:9 The Lord is not slack concerning his promise, as some men count slackness; but is long suffering to us-ward, not willing that any should perish, but that ALL should come to REPENTANCE.
THE NARROW DOOR

John 10:9

[Jesus said] I am the door: by me, if any man enters in, he will be saved
Mt 7:13 Enter in at the strait gate: for wide is the gate, and broad is the way, that leads to destruction, and many there be which go in there 14 Because strait is the gate, and narrow is the way, which leads to life, and few there be that find it.
Luke 13:23 Someone asked him, "Lord, will only a few be saved?" He replied,
Luke 13:24 "Work hard to enter the narrow door to God's Kingdom, for many will try to enter but will fail. 25 When the master of the house has locked the door, it will be too late. You will stand outside knocking and pleading, 'Lord, open the door for us!' But he will reply, 'I don't know you or where you come from.' 26 Then you will say, 'But we ate and drank with you, and you taught in our streets.' 27 And he will reply, 'I tell you, I don't know you or where you come from. Get away from me, all you who do evil.
---

John 14:6 Jesus said to him, I AM the way, the TRUTH, and the LIFE: NO man comes to the Father, but by me.
John 10:25 24 [Then the Jews said] If you are the Christ, tell us plainly. Jesus answered them, "I told you, and you believed not: the works [miracles] that I do in my Father's name, they bear witness of me. 29 I and my Father are one."
1 Tim 2:5 For there is one God, and one mediator between God and men, the man Christ Jesus; 6 Who gave himself a ransom for all, to be testified in due time.
Acts 4:12 There is salvation in no one else (NLT): for there is no other name under heaven given among men, whereby we must be saved.
John 3:36 He that Believes on the Son HAS everlasting life: he that does NOT believe the Son will NOT see life; but the wrath of God abides on him.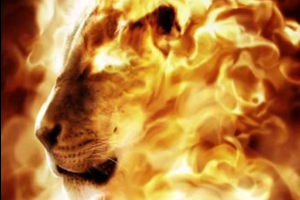 Heb 2:3 How will we escape, if we neglect so great salvation; which at the first began to be spoken by the Lord, and was confirmed unto us by them that heard him; 4 God also bearing them witness, both with signs and wonders, and with divers miracles, and gifts of the Holy Ghost, according to his own will
Exod20:5 [God said] Now therefore if you will indeed obey my voice, and keep my covenant, then you will be a peculiar treasure unto me above all people: for all the earth is mine